KU UAS research works to advance the understanding of structure-sensor interactions, investigate the effects of materials and environments on performance, and ultimately develop low-speed, low-altitude, and lightweight vehicles with increased autonomy.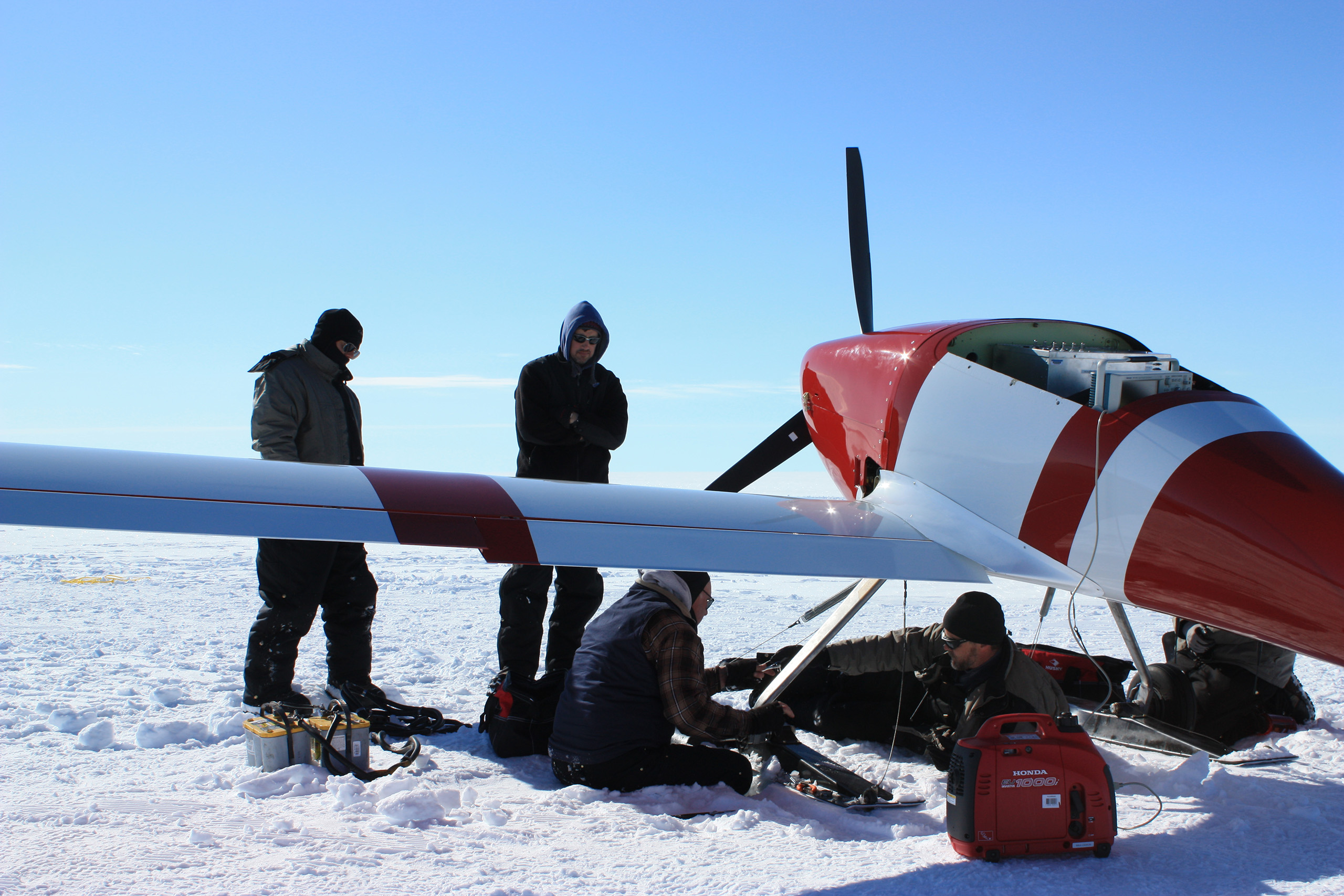 Guidance, Navigation & Control Systems
KU UAS research aims to develop guidance, navigation, and control systems that can function in GPS denied environments and utilize collision avoidance technology. KU UAS research focuses on increasing reliability, adaptability, and scalability of UAS systems.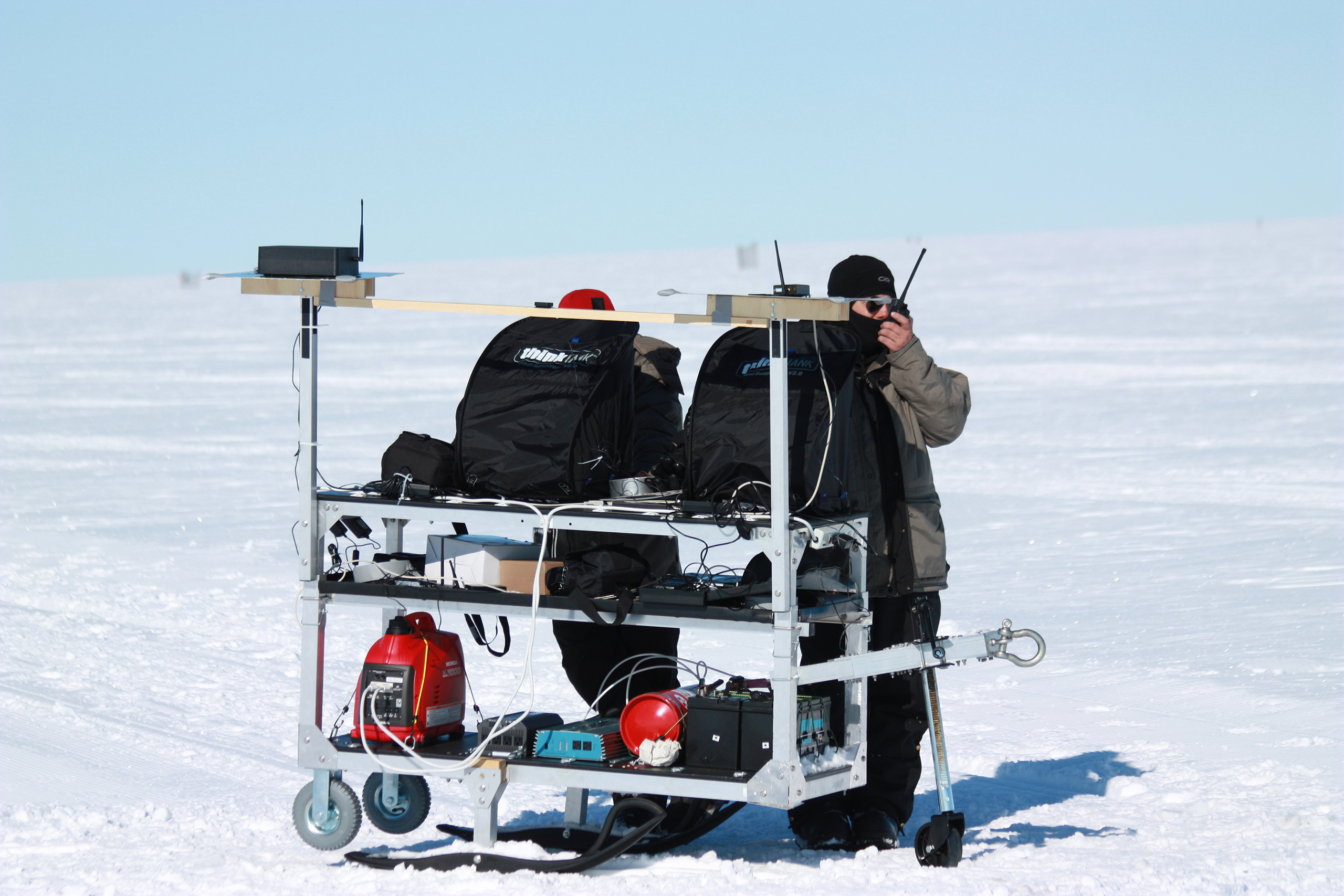 Sensors & Sensor Fusion
UAS missions often require unique sensing capabilities to assess features of interest to ensure safe operation. One goal of KU UAS research is to develop cooperative sensing and perception of the environment to support operations in challenging environments. Radars developed can be used in applications ranging from understanding the ice-bed depth to insight into aspects of agricultural conditions affecting plant growth.
Aerodynamic Modeling
Our research focuses on utilizing modeling tools to enable UAS design for varying and dynamic flight conditions that may result from vehicles, building structures, weather, or other extreme environmental events. In the long term, KU UAS research is working to develop a UAS that can operate in all weather conditions.
Facilities
Main Campus
Adaptive Aerostructures
Closed Circuit Subsonic Wind Tunnel
Cognitive Control Systems
Composite Materials
Cooperative Unmanned Systems
Electromagnetic Anechoic Chamber
Open Circuit Subsonic Tunnel
Radar Systems and Remote Sensing
RF Systems Engineering
Structural Dynamics and Acoustics
Supersonic Wind Tunnel
Garrison Flight Research Center
AST 4000 Fixed Base Simulator
Free Jet Test Stand
Mal Harned Propulsion Laboratory
Structural Load Frame
Two Hangars (2,500 ft2 and 18,000 ft2)
Vehicle Manufacturing Facility
Kansas UAS Companies with KU Ties
DARCorporation
Edissey, LLC
Kalscott Engineering
Lockheed Martin
Powered Boomerang
Pulse Aerospace
Radar Research & Innovations, LLC
UAVRadars, LLC
Faculty