Doctoral Student Sal Rahmani Wins 2020 CGRS
---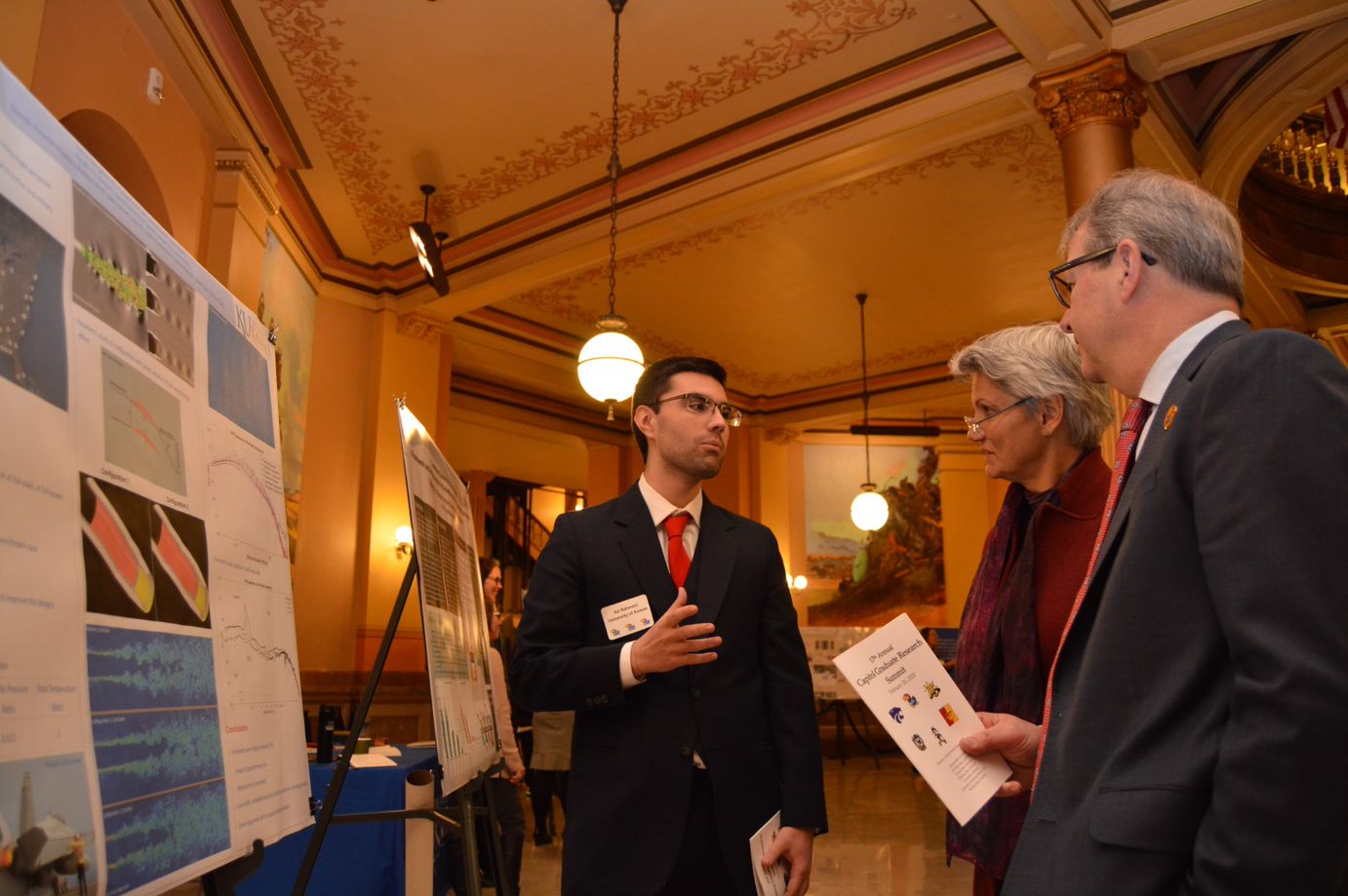 On Wednesday, 2/26/2020, KUAE doctoral student Sal Rahmani won the 2020 Capitol Graduate Research Summit at the State Capitol Building in Topeka, Kansas.
The CGRS event allows graduate students to educate goverment officials, educators, and the public about research projects that could positively impact the State of Kansas. For more information on the Summit, please visit Wichita State University.
Rahmani secured the win with his research poster "Reduction of Supersonic Jet Noise by Modifying the Nozzle Exit Geometry." His advisor is Dr. Z.J. Wang.